How do I choose my countries and stores?
Go to your settings page.

(See http://luzme.uservoice.com/knowledgebase/articles/308153-how-do-i-change-my-settings- if you're not sure how)

Click on the "Stores" tab.




You'll see a list of countries and their stores.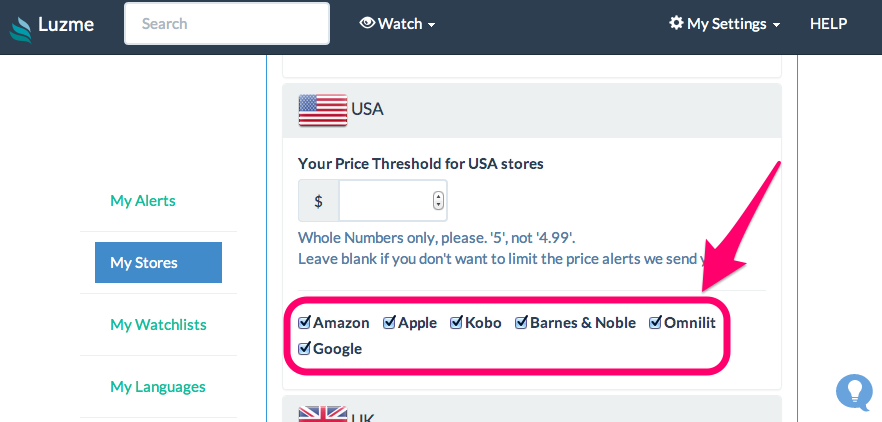 Each store has a checkbox. Turn it on if you want prices from that store; turn it off if you don't.

When you've finished making your choices, then click "Save".

The "Worldwide" tab is for those stores who do not apply geographical restrictions, so you can buy from them wherever you are.