How do I automatically follow my existing wishlist?
If you have a public list at Amazon, Goodreads or LibraryThing, then you can configure Luzme to automatically follow them for price alerts.



Go to your settings page. 





(See 

http://luzme.uservoice.com/knowledgebase/articles/308153-how-do-i-change-my-settings-

 if you're not sure how)



Click on the "Watchlists" tab


Goodreads

To follow your "To-Read" list at Goodreads,

enter your Goodreads ID



click "Save".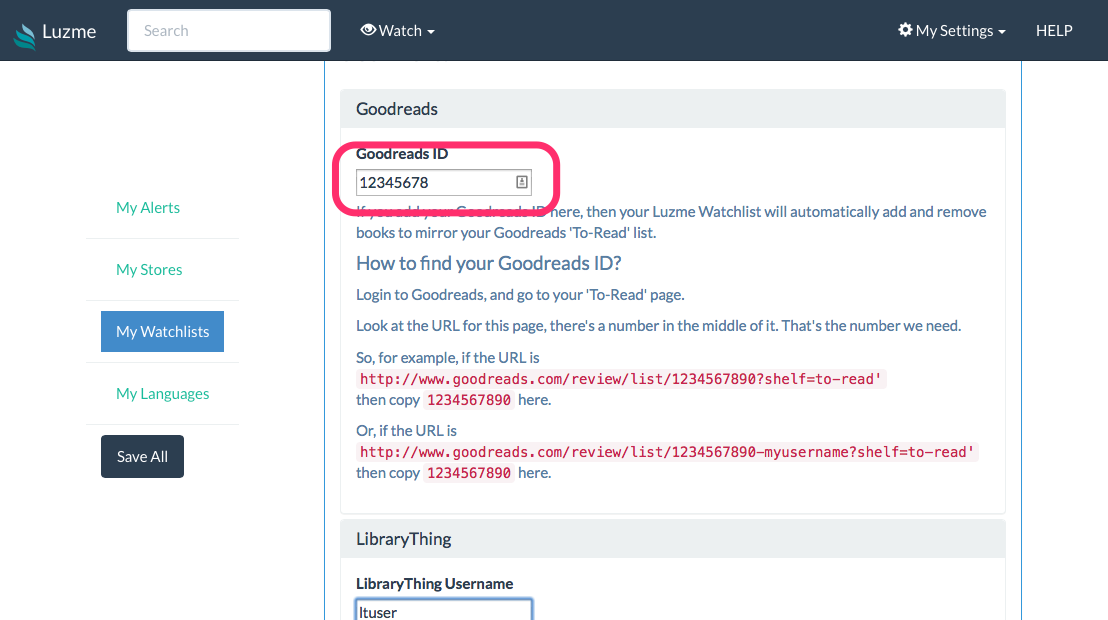 LibraryThing

To follow your wishlist at LibraryThing, 

enter your LibraryThing ID



click "Save".
Amazon
To follow your Amazon wishlist(s),

check the box



click "Save".
If you use an alternative email at Amazon than the one you signed up with at Luzme, you can enter that here.